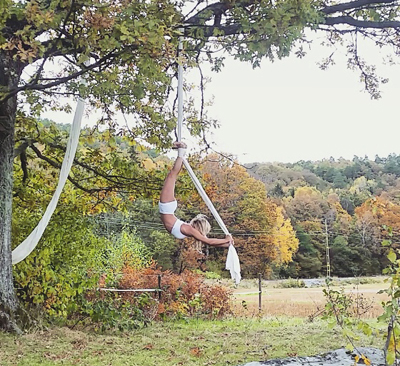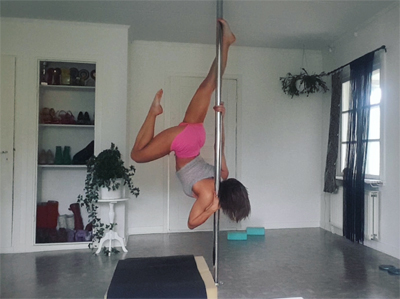 Kursverksamhet, show/event. Hemsida >> www.airytales.se
Flyttbar x-pole-stage finns som ej behöver fästas i tak. Cirkusring, tyg och chains kräver att det finns takfäste eller bjälke.
Mer info på: www.airytales.se.
Kurser höstterminen 2018:
Värnamo: Poledance Nivå 3, start 28 augusti, 8 ggr, tisdagar 19.30. www.katefitnessdance.se
Helsingborg: Workshop poletrix, 27 oktober kl.12.30. www.impulsedance.se.

Teaching and performing. Based in southern Sweden. Movable x-pole-stage is avaliable with no attachment to celing. Aerial hoop and silk requires celing mount/beam. www.airytales.se.